DF‑SHOW
An open source interactive directory and file browser based on Larry Kroeker's DF‑EDIT suite of applications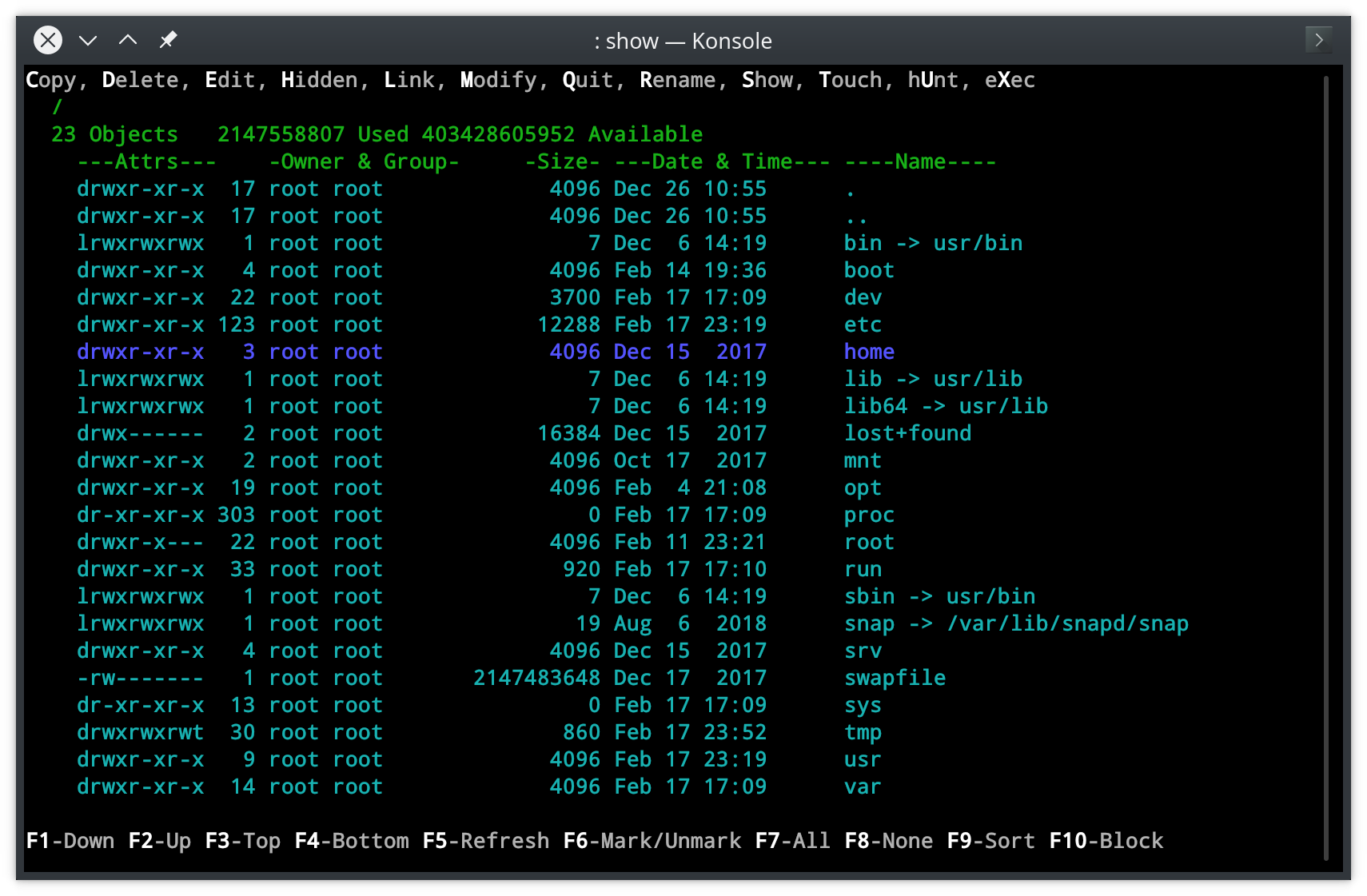 Directory browsing made simple
File management in the terminal needn't be complicated. With the help of DF-SHOW, managing your system is a breeze.
File viewing with SF
The sf (Show File) utility is the ideal solution for quickly viewing text files, it can be launched directly within the show application or directly as a standalone application.
Show - The powerful directory navigator
At the heart of DF-SHOW is the show application, allowing users' to quickly navigate directories whilst providing a familiar output structure similar to the standard ls command.
File editing
show is able to launch your preferred file editor. Whether you're a Vim virtuoso, an Emacs expert, or a Nano ninja, DF-SHOW will let you use whatever you're most comfortable using.
A familiar environment
Users familiar with ls already know how to use show. The utility accepts many of the options of ls, with the added benefit of being fully interactive. Browsing the directory structure is quick and easy thanks to single key commands.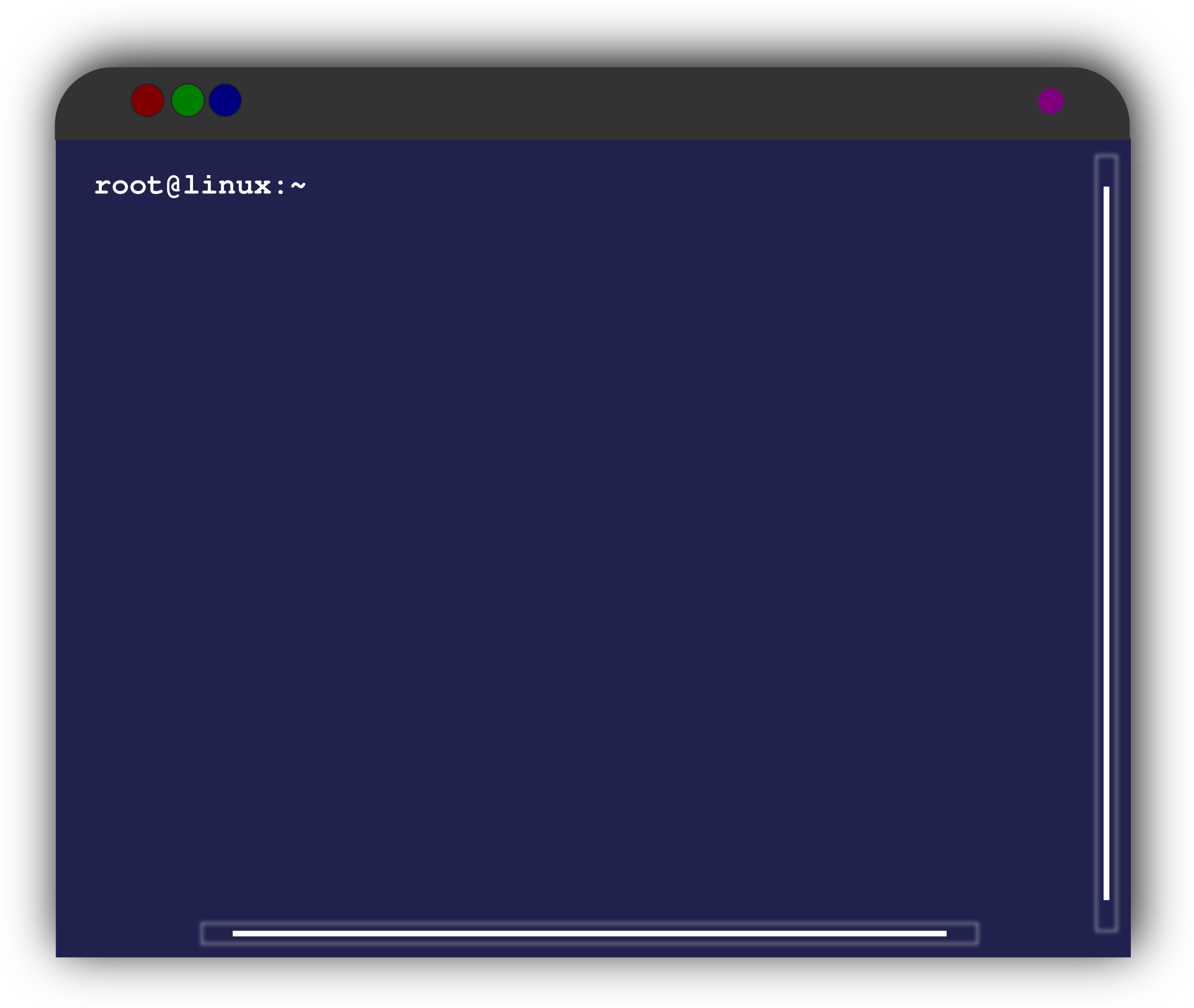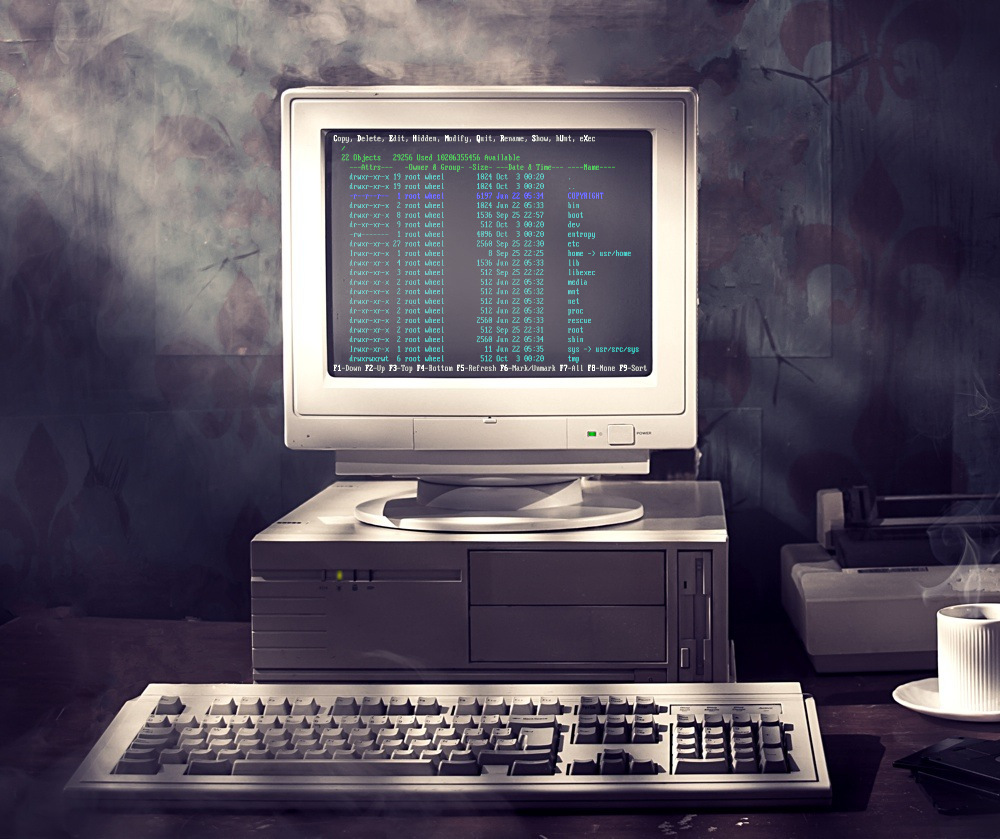 Ideal for both server and workstation
Deploy DF-SHOW to your fleet of servers and enjoy the benefit of efficient navigation for both advanced and novice terminal users. show's ability to bulk manage multiple files cuts down on time spent writing complicated scripts and getting the job done.
Power users will also enjoy quick file management on their workstations with all the benefits of using the terminal.
Available for multiple platforms
DF-SHOW is written in C. It's available for a large number of operating systems including GNU/Linux, FreeBSD, MacOS, Cygwin, and even GNU/Hurd – with native Windows support expected in the future.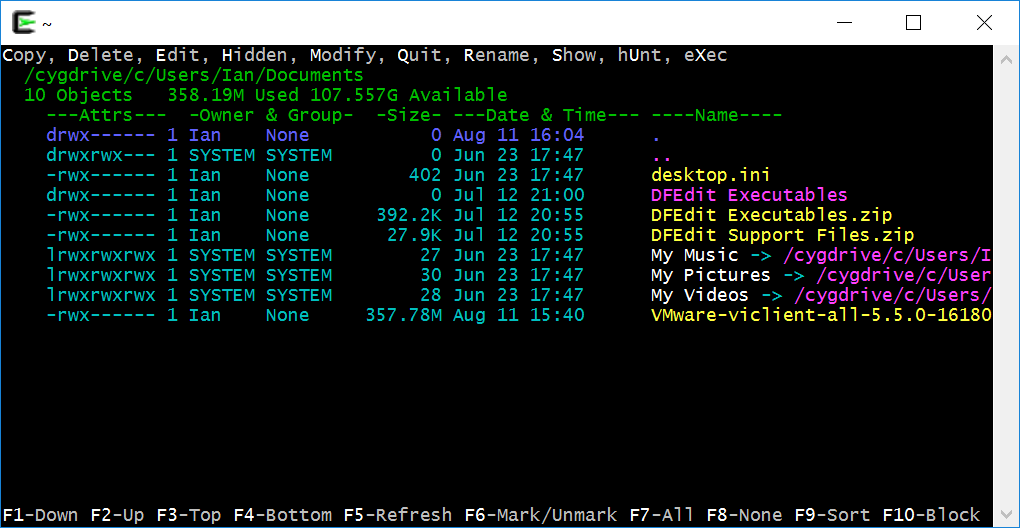 "View, edit, and copy files, as well as change their permissions and execute them like it's 1994."
– Graham Morrison, Linux Magazine